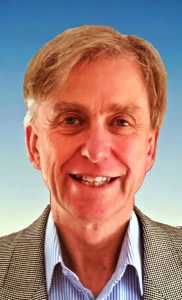 Nigel graduated with a Psychology degree in 1978 and went on to attain a Post-Graduate Diploma in Counselling. He then worked as a University Counsellor for eight years and trained in group psychotherapy. Through his client work and training, he qualified as a Chartered Counselling Psychologist. Following his Master's in Occupational Psychology, he worked as a consultant for nearly 30 years which included a coaching practice.
Nigel became a Buddhist practitioner in the Tibetan tradition over 30 years ago and his main teachers have been Rigdzin Shikpo and His Eminence Garchen Rinpoche.
His Kundalini awakening occurred over a decade ago and he is immensely grateful for the help and support he received from his wife, Tara. Latterly, Tara has trained him in Kundalini Therapy and she supervises his client work.
Nigel lives with Tara in a remote location in the Devon countryside in England near to Dartmoor National Park.
Testimonials
(for privacy reasons the names have been changed but emails are saved as proof)
Barry, 37 years
I was going through a very difficult patch with my energy opening up too quickly and being pretty distorted. Nigel was calm and offered me so many tools to help me regulate and calm my system back down.  We continued with weekly calls and I found his wisdom and knowledge to be fascinating and he is a lovely man too. All in all, my time with Nigel was very helpful and positive.
Jenny, 34 years
I found Tara and Nigel via their You-Tube channel. At the time I was going through a lot of symptoms from Kundalini awakening. Their video suggestions on how to relieve head ache/pressure made mine go away within minutes. This convinced me to book a private session via Skype. I had 3 of them with Nigel and they were helpful. By the end of the sessions my energy levels were higher, as I was having a lot of fatigue that disrupted my life for around 2 months. Overall, Nigel helped me calm down and remove some fear about what was going on with me. I recommend him for anyone going through highly activated Kundalini.
Anne, 45 years
The counselling I received from Nigel was calm, clear and caring. It was structured but also I could ask my own questions. Before the counselling I was very confused and not at all grounded. I was very happy but a bit crazy. Now I am able to live my life with zest and sense. Thank you Nigel and thank you Tara for your books.
Mick 28, years
I started working with Nigel when I was having a rough time with the Kundalini process. He gave me some tools for cultivating self-love and compassion that were exactly what I needed at the time, and steered me in a very positive direction.
Boris, 23 years
Nigel is one of the few people out there who has adequate knowledge in helping others deal with kundalini syndrome, as well as other trials of life. He gave me down-to-earth advice for my condition that, in my view, was completely sensible. I am very thankful for our sessions.
Jane, 46 years
I was desperately looking for help. I felt so anxious and the fear of death was there all the time. Also, I was afraid of something bad happening to my loved ones. I found the Springetts` website after I had à feeling I could be having a kundalini awakening experience. I couldn't even write anything more than `I need help`. I was quite nervous initially but it went well and I got tremendous help from Nigel. I had had three years psychotherapy and all I can say is that it was a big waste of money (even though my therapist was a really professional lady). One session with Nigel gave me an awful lot more than three years of psychotherapy. I am so happy I found Nigel and I can warmly recommend his services. And I got tools from him which I will always have. I am no longer anxious and my fears are mostly history. Also, I know I can get back to him whenever I need. So, words cannot express my gratitude.