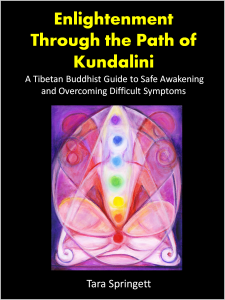 These are testimonials from my clients who I have treated for kundalini syndrome. I have changed peoples' names but have retained their original emails for proof.
To view testimonials for Nigel Springett please click here
Raquel, 49 years
I contacted Tara to get guidance on moving forward with my purpose and dreams and had a number of sessions with her. I've had tremendous benefit and joy from talking to Tara and she has taught me some very valuable tools. Tara is very concrete and clear, and gives guidance and tools that are easy to implement in your life. I also appreciated her sense of humour and compassion and felt very held by her. I've made a lot of progress during and after our sessions and now have a much more clear understanding of how to manifest and actually feel certain that I will be able to manifest my dreams.
James, 39 years
The main reason I initially contacted you was to find a way to reduce the symptoms of kundalini, many of which have been vastly reduced and I thank you from the bottom of my heart for the help.
Toby, 35 years
I began seeing Tara on and off for about a year after I began experiencing strange energy experiences in my body (particularly head pressure) from meditation. These experiences frightened me, especially after reading about other's harrowing experiences with this energy. I came across Tara after googling for therapists with experience in these matters, and she gave me the calm assurance of an experienced guide and gave me useful practical advice for dealing with the head pressure. She also challenged me to look at myself differently, to question certain self-conceptions and open myself to the dark side of my personality. These were rewarding sessions, and while I've discontinued them for now I feel a sense of security knowing that I have an experienced guide like herself to work with should the energy ever intensify and become difficult to work with again.
Karolina, 45 years
I immediately felt at ease and understood by Tara. The practical exercises have immediately helped me to deal with the symptoms of kundalini energy, to feel my boundaries in a better way and to guide the mind into specific areas and chakras.
Tara has the ability to pick you up where you are at the moment and it helps me to walk on my path with trust. The daily meditation are grounding me and all in all I can deal better with my sensitivity and with my energies.
Biene, 29 years
Tara's vast knowledge about Kundalini and spirituality in general helped me understand my own condition. She shed light upon certain sensations and confusing emotions arising in my body. She guided me through meditations to manage and optimize this process. Overall, I highly recommend Tara to anyone struggling with their own awakening.
Karina, 36 years
When I discovered Tara Springett through the Internet, I was under great stress and did not find anybody in my environment who could understand my state of mind and help me. Through Tara's videos on YouTube I could for the first time confirm my idea that I had a kundalini awakening. Then I could finally find the answers through a number of sessions and Tara's book 'Enlightenment Through the Path of Kundalini' to the question what was happening with me and how I could best deal with this process. My first question to Tara was if I was in the process of becoming crazy because I was very confused with all my kundalini symptoms. Very clearly I heard 'no', which has immediately relieved me a great deal.
Tara's rationality, experience with the kundalini process and techniques have brought me back to earth and today I can enjoy the kundalini process with all its challenges and I am just grateful for this blessing in my life.
Annette, 56 years
Tara is like an angel that came to me at the right time. Tara gave me strong support and compassion and helped me understand the kundalini energy and to relax about it. I had a lot of anxiety and fear in the beginning. I felt very alone and uncomfortable.Now I look forward to my journey in a positive way and I know I will always have Tara for support.
Susanne, 61 years
If practised with love, Tara's visualisation exercises may help you to cultivate feelings of plenty, peace, pleasure and prosperity in your life. Many thanks Tara xox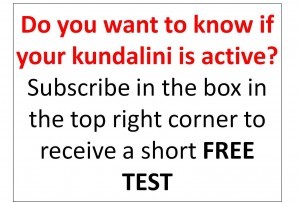 Karina, 60 Jahre
I could learn a lot through our skype sessions and your books and could receive much support just when I could not endure my situation much longer.
I am deeply grateful that you have spontaneously taken me on and that you have accompanied me in those four skype sessions in a very targeted way. In the relationship with my husband a new spark of love has awakened that I enjoy very much. When I found your website I was so happy to have finally found someone, who describes what made me suffer so much for the last three months.
Angelika, 44 years
After a long phase of suffering during which I did not really understand what was happening with me I found Tara while doing research for my own seminary.
I was very relieved to find that Tara describes exactly my own symptoms in her book about awakening the kundalini and that she took me on as a client. The sessions helped the process along and have helped me very much in my kundalini process. Many things I could accept very quickly and had therefore less physical resistance, which means less pain. Some things that Tara said I did not like so much at first sight but they have transpired as correct and helpful.
All in all she has helped me within the 2 to 3 months that we have worked together to accept myself exactly as I am and also to perceive this process as something beautiful. The Buddhist exercises have become a fixture of my life; they are very simple, feel good and I could not imagine being without them anymore. I get many things easily under control with the help of these exercises. Within this short period of time my life has become worth living again.
Ronald, 39 years
Thank you so much for all your support, words are not enough. In an attempt, I have put together a few words…
From full-blown kundalini awakening symptoms through a labyrinth of techniques and approaches to working with this other-worldly phenomenon, I found Tara. Tara provided un-intrusive support that overcame underlying obscurations, inhibiting the flow of this blissful energy, allowing integration and harmonisation. I strongly recommend Tara to anyone going through this life changing process.
Feel free to use my name with this if you would like. I will be in contact regarding Nepal etc… Thank you one again, for giving me my life back : -)
Frederike, 54 Jahre
As promised, here is my feedback about your suggestion…I have felt the change immediately. Already on the next day the feeling of burning in the chest and particularly behind the heart was barely noticeable anymore. Later I have tried to bring my awareness to the sacral and root chakra and the relaxation was strong. The tensions in my neck have gone down as well and the flow of energy in my spine is clearer.
I had a lot of work and not a lot of time for myself and nevertheless I could feel the changes in my body. I am already looking forward to a few days for myself next week to concentrate on this work without any breaks. The focus on the solar plexus seems to be the most important, anyway.
When I bring my attention onto the chakras, issues come up which have to do with each chakra and as soon as I embrace it the body relaxes immediately. Thank you that you have reminded me to connect again to my higher consciousness and also the 'night meditation' was important. It has reminded me to look lovingly at my fears that come up during the night like restless children. Also, the discovery of a rigidity in me (!)  has helped me. I will come back to you, the work with you was very precious!!
Christine, 25 years
I'm just emailing you to say thank you for all your help. Days aren't always easy but I really feel like I'm getting a handle on things. I'm feeling less anxious than I have been in probably a year and a half when the kundalini experience all happened. Your higher.consciousness healing technique is invaluable. I really appreciate all you have done for me.
Lara, 23 years
When I had almost given up hope I have found Tara. I was more desperate and hopeless than I could have ever imagined. I didn't know what was going on in me – all those strange and often frightening symptoms. Already finding Tara's website was a great glimmer of hope for me. I had only read a few lines and had immediately the feeling – maybe there is someone, after all, who can understand me and who has experienced similar things. Am I not alone? Am I going crazy? Sick – physically or mentally?! – Hope…
Already after our first session I felt accepted and embraced so that I slowly felt new courage come on. The way how Tara works and the tools that she has given me to alleviate my biggest fears and worst symptoms were very simple and surprisingly effective. Until today. I am very grateful for her simple, direct but also very compassionate attitude.
She was my light in my darkest hour. When I nearly could not go on I was given her saving and healing light. Tara and her precious work. In deepest gratitude.
.
Petra, 65 years
I have found Tara Springett to be clear, compassionate, direct, patient and practical in advising me on how to cooperate with, manage and hopefully integrate the kundalini energy I've experienced for over 25 years. Since 1991, I have contacted many persons (including physicians, therapists  and meditation teachers) and have found few persons who know about kundalini emergence and even fewer who can advise me on what I can do to cooperate with this process.
Tara Springett is the most helpful person I've consulted and has provided me with specific tools and advice, which I  continue to apply.  I highly recommend her to others seeking similar help.
Jochen, 50 years
I found Tara's book 'Enlightenment Through The Path of Kundalini' after searching online for books that could help me with energy imbalances that I was feeling. I found the book very helpful because it enormously simplified the kundalini awakening and balancing process, removing the obscurity and cultural distractions found in most other kundalini texts. This book cuts through to the core of the practice, realizing our inner joy or bliss, and this process naturally and safely awakens and balances kunadlini.
As this book was helpful, I also decided to have private skype sessions with Tara to fine-tune my realisation of this path of Dzogchen — sessions which were very useful for my practice. Overall, Tara has been an important teacher for me and I am very grateful for her presence.
Herbert, 42 years
Being in the midst of a kundalini crisis is not easy. Taras words resonated with me from the beginning. And the anti-anxiety breathing has been immensely helpful and definitely reduced my anxiety levels. And if anxiety arises again now I know I have a tool to calm it down. In our sessions Tara has been straight-forward and honest which I appreciate. I have benefitted greatly from our sessions. I would recommend Tara to anyone going through a kundalini-crisis.
Hartmut, 29 years
Tara not only provided me with the most effective techniques to overcome my anxiety, but also helped me find the reasons why I sometimes get stressed and even depressed. Although being quite new to meditation, especially the kundalini experience, I learned to recognize my inner-self to be able to reach higher consciousness with tools Tara provided for me, and I am so excited about this.
Tara definitely made this journey an inspiring experience while finding peace and joy that I so much needed. I am so happy to have found her and I encourage others in similar situations as mine to work with her.
Sofia, 34 years
It was such a relief to find a psychotherapist that understands the kundalini process the way that Tara does. The processes and exercises that were recommended to me were just what I needed to get out of "the crazy loop" that I felt I was stuck in.  A piece of advice that I heard on several occasions, prior to meeting Tara, was that I don't need a guide and to look within… Well, I say it's a hell of a lot easier if you have help!  Her guidance helped me integrate my kundalini awakening into my life in a more positive, stable, loving, and joyful way.
Sabine, 47 years
I had intense kundalini symptoms because of me qigong practice. I suffered from strong headaches, periods of insomnia, dizzyness, hypersensitivity und anxiety attacks. Because of these symptoms I could not read, write or spend any longer periods of time among people. Therefore I decided to accept help und finally found Tara.
Through Tara's instructions for higher-consciousness healing I experienced a rapid alleviation of my symptoms. The anxiety attacks were less often and milder. The higher-consciousness healing gave me security and serenity while dealing with my other symptoms. I could open up again with trust to my higher power (God, Buddha, Light…).
The process demanded and still demands much self-responsibility und the readiness to deal with uncomfortable topics. I have learnt during my kundalini sessions with Tara to embrace and accept the kundalini power. I became aware of the fact that awakened kundalini cannot just be switched off and that it will be active your whole life. I can recommend Tara as a professional kundalini therapist.
Gertrud, 38 years
I have contacted Tara because of anxiety and panic attacks, which have dominated my life at that time. I was was completely desperate and had almost given up all hope. But after only a few sessions I felt much better, both physically and mentally. But not 'only' that. New doors opened…new possibilities…new people came into my life.
It is not magic (even though I am not sure about this); it is a simple and such effective method that I am often amazed. I am incredibly thankful to Tara and can only recommend her from the bottom of my heart!
I am feeling better and better. My in-laws have become sugar-sweet to me. But I am also much more relaxed when dealing with them…with life itself. I thank you again for everything and wish you all the best in the world. Feel hugged!
Gerhard, 50 years
I contacted Tara because I had strong kundalini symptons like pain in my abdomen and energy currents in my spine. I have found Tara through a video in youtube. Tara followed the approach to look for the psychological causes behind the symptoms. Already after one session it became clear that my symptoms had to do with problems in the relationship with my partner. Tara invited her into the sessions and worked with both of us. She has always tried to keep the partnership alive.
My symptoms got better and better, even though it came finally to a separation. I experienced Tara always as very honest, open and direct und she did that in a loving supportive way. She named all problems and conflicts and tried to help. I am very grateful to Tara that she has supported and accompanied me in this very difficult time. The symptoms are not gone today but they have changed and mostly they are more bearable.
Justine, 44 years
Tara helped me to make sense of what was happening in my life and her non-judgemental, practical and compassionate approach helped me to introduce positive changes into my life which have helped greatly.
Antje, 64 years
Tara's simple  and effective visualization techniques are tailor-made for each person and simply work their magic. Tara is a very accomplished spiritual healer and has a deep understanding and knowledge of the human conditions and kundalini syndrome. Unfortunately, often we are not given the understanding or help we really need but she is there for all of us. I recommend her highly.
Juliet, 37 years
I'm coping well, but when I do need assistance, I find the breathing technique works very well, thank you for that. When I'm relaxed (mainly in the evenings) I'm beginning to experience undulating waves of bliss, the energy is flowing correctly I guess. I will be in touch if I need help in the future, but in the meantime, I would like to thank you for everything you have done for me. Being in touch with you has been absolutely wonderful and coming in contact with your energy has been a joy. I have finished the kundalini book and will continue to use it as a guide. It is absolutely the best book on kundalini energy, it resonates with utter truth. As I said, I will make an appointment again if I need it, but at the moment I'm okay, no panic attacks, no fatigue, no depression – you can add me to your list of people who have been helped.
Don, 24 years
I will keep up the exercises, and will contact you if I feel the need. I'm amazed at how quickly you got to the root of my problem! I think you turned my life around, let's see if it lasts. For now, thanks for everything 🙂
Jeffrey, 23 years
I initially contacted Tara to help get to the bottom of a persistent case of chronic fatigue which had plagued me for about 18 months. Using a symbol to represent my higher consciousness I was shown how to send love to myself, all those involved and any images that arose during my inner work. To my great satisfaction the fatigue dropped from a 7 to a 3 (out of 10) after an initial 10 minute exercise. After I was able to repeat the exercise for 5 minutes or less daily when my fatigue arose I was able to reduce the severity of the fatigue to 2 or less on most occasions. Due to this I have been able to take up more responsibility and leisure activities. I cannot thank Tara enough for such a simple and effective tool.
Ian, 37 years
I came to Tara in a very bad place, having been suffering from a very severe case of kundalini syndrome. I had tried numerous meditation techniques, healing modalities, and having read huge amounts of conflicting information from the internet, I was fed up and not much better off than at the outset. Tara provided me with clear and simply methods for dealing with my condition, and it was SUCH a relief to work with someone that actually recognized what I was going through. Her down to earth/no-messing-around mentality was just what I needed, as I was prone to "losing the plot" during the height of the crisis. I would highly recommend Tara to anyone going through this process. Thanks again Tara! 🙂
Erika, 51 years
I had relatively clear kundalini symptoms and found  Tara's kundalini book and her as a therapist. It was important to me that she was leading the sessions in a clear way. It was also important to have it explained to me by an expert that there is a possible problematic connection between a kundalini awakening and psychological instability. This link was not clear to me as a lay person.
For me it was most important to work with my issues in a goal-orientated way and dissolve some blocks, so that I can ultimately work on my development myself once the sessions are finished. This aim I have reached with the help of Tara! Many thanks!
Jason, 38 years
Tara was a very welcome and calming presence in the throws of a Kundalini crisis I experienced.  Just knowing there was someone out there who could help brought me much peace. Her book helped a great deal and talking with her helped further.
Aaron, 42 years
Tara's anti-anxiety breathing technique helped my asthma along with my anxiety more than any other things I have tried because it's simple and starts working immediately.  The hardest part was believing in it.  But it proves itself in a short time if you give it a chance!
Anita, 28 years
What helped me most were the following things, which I was allowed to learn from Tara: The work with the higher consciousness and the clear and simple explanations about the kundalini. It has also helped me to learn how I can deal with kundalini symptoms in a better way and that these symptoms are what I am myself – that they are nothing alien. The anti-anxiety breathing was helpful, too. Many thanks!
William, 49 years
I had  an overwhelming kundalini awakening that had the flip-side of potentially destroying my marriage,  further undermining  already mediocre  relationships with my children and  destroying a creative business.
Tara's care, direct honesty  and guidance helped to take me from where I had lost my way back onto a more positive path. Her simple and easy techniques  had an immediate beneficial impact on my own understanding and repairing some damaged relationships. The business is recovering. It has not been all plain sailing since I finished the sessions but  I can now recognize where the issues  come from (myself!) and I now have Tara's very effective simple methods to correct my course.
Tara is there, I know, helping every one she has seen, even when not with you or on your screen. She took the trouble to ask how I was getting on a few months later when I was at a low point. That shows me her continued awareness and that she cares, even though it may draw attention to your discomfort and responsibilities for your own action, if still needed.
Over 4 years I had not come across any other specialist for kundalini  help in the UK until finding Tara, so she is a rare find for anyone with problems arising from this kind experience. I cannot recommend her highly enough.
Andreas, 29 years
Tara was of great help to me at a period of my life where I was at the precipice of letting go and moving on. She was compassionate, practical and helpful in helping me work through some strong kundalini symptoms.
Marianne, 49 years
When I made contact to Tara I felt very confused and had many strong fears. I am in my kundalini process since three years and experienced three major episodes. The last episode started at the beiginning of 2015 and was very fierce. I had massive physical symptoms like heat, coldness, tingling and feelings of numbness. The worst was that I could not sleep without sleeping pills. I nearly despaired and thought that my nerves were irreversibly damaged. It was a horrible state!
Already after the first session with Tara I felt better. Her information and her positive outlook have helped me a lot. The wonderful meditation about the heart chakra has helped me so that I was able to relax. I have the feeling that I have trust and access to my own inner source. I have seen myself in the light and the 'hole' above my head has been closed so that I feel better protected.
It was surprising but I could stop rather quickly with the sleeping pills (until today) and I can sleep well again. The physical symptoms are bearable and I do not pay much attention to them any more. The other meditation (for the healing of relationships) is a second precious tool to work on painful issues.
It is difficult to find someone who can understand you when you are in the kundalini process. I am grateful that I have found Tara. (Long live the Internet!) The work with her was a wonderful experience. Thank you for Tara in heaven and thank you for Tara on earth.
Arnold, 41 years
My kundalini seemed to be primarily triggered by a very powerful soul connection I had to deal with at work.I found it encouraging to learn that awakened kundalini due to the experience of a soul connection was not uncommon in Tara's experience. What I could not understand and struggled with is, why my kundalini after going dormant in 2009 in an experience that resembled sleep paralysis/OBE gone wrong, so powerfully returned in 2013 creeping up and getting stronger and stronger until it reached it's zenith around September 2014 sending me off sick, yet again. Tara's calm and caring nature did help me focus and it was extremely validating to talk with her as she is clearly no stranger to the sometimes frightening and bewildering experience of a Kundalini awakening.
Although I admit to being skeptical initially, her techniques have helped me calm and find some comfort in my day to day life and for this I am thankful. I do have some up and down days, for sure, but I do find the techniques helpful. I stopped all energy work once the kundalini reawakened because I realised it must have played a part. But how much, is unclear as the beginnings of my kundalini reawakening was definitely triggered by a soul connection.
There are many New Age type practitioners out there who are too ungrounded and esoteric in their approach but Tara is not one of them. She helps steer you with her compassion and strength and I believe can help many dealing with the process.
Annette, 42 years
I am so grateful to have worked with Tara.  I was incredibly confused and anxious with my awakening process and longed for reassurance that things would level out.  I was completely unprepared for the experiences I was having and feeling overwhelmed to say the least.  Tara was kind, open and honest as she educated me on aspects of the spiritual process that really helped to ease my mind.  She related to me as a working wife and mother and helped me to ground during a time of inner chaos.  Tara's insight and genuine care carried me through one of the most difficult times in my life.  I am so grateful to have found her!
Anni, 33 years
I contacted Tara when I was in a very abusive situation and I had all of the following emotions: anxiety, panic, resentment, anger. I was also having very dramatic kundalini symptoms which caused huge disruptions in my life. Tara taught me a visualization technique so that I could strengthen my personal boundaries to help myself get out of the abusive situation. She also showed me a number of meditations which I tried under her guidance and I was able to calm down all of my emotions to 0 or 1 on a scale of 10. When I did therapy with her, my kundalini symptoms were very volatile and they tended to change from one set of symptoms to another. Tara was able to tackle each one of them and I feel the majority of my symptoms have been healed.
There are all kinds of people on the spiritual market offering healing and therapy. A word of caution is that not all of them are sincere. Some are irresponsible and reckless and they are only after your money. It is not easy to find someone who really cares and has the expertise to help you.
It is for this reason that I highly recommend Tara, who is a good listener, has high ethical and moral values and really cares about her clients. Psychotherapy is a very complicated process and a good therapist can make a big difference. Tara not only has a kind heart but also the knowledge and skills to help you tackle the painful and unresolved issues in your life. If you are serious about healing and transforming yourself she will be able to give you valuable suggestions that can change your life forever.
Read more testimonials here
To organise a session with Tara click here.