Enlightenment Through the Path of Kundalini
– A Guide to a Positive Spiritual Awakening and Overcoming Kundalini Syndrome
by Tara Springett
This book will help you to understand what kundalini is, how you can awaken this primordial force and how you can deal with its challenges. Everything in this book is based on Tara's work with 100s of kundalini clients and it also contains channelled material from the Buddhist deity White Tara.
From the content:
Kundalini and Enlightenment: You will learn what kundalini is and how it will help you to reach the pinnacle of human potential – enlightenment.
How we Change Through a Kundalini Awakening: Everything in our life, in our relationships and in ourselves has to change for the better after a kundalini awakening. Here you can read all the aspects of this amazing transformation.
Preparation for Awakening the Kundalini: In order to have a successful kundalini awakening we need to prepare our body and most of all our mind. In this chapter you will be shown how to do this.
Purification of the Chakras: Our energy centres in our subtle body have to be purified and opened in order to create a positive spiritual experience. In this chapter you will learn how to do this all-important work.
Awakening the Kundalini: In this chapter you will learn a safe (and slow) way of awakening the kundalini.
Dealing with the Challenges of a Kundalini Awakening: Most people experience a few challenges during a kundalini awakening. In this chapter you will learn proven and tested techniques to overcome these problems.
The Deity-State: This chapter deals with the purpose of a kundalini awakening – the merging process with a divine being to facilitate the final ascent to enlightenment.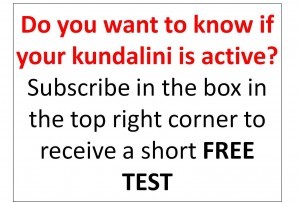 Read the introduction of ENLIGHTENMENT THROUGH THE PATH OF KUNDALINI here
The book is available as hard copy and Kindle version in all good bookshops and on the Amazon websites. The German translation can be found here and the Dutch version can be found here.
Here you can purchase this 209-page ebook as an immediate download

for the special discount price of $ 7.49 (app)/  £ 4.99 

(25% cheaper than on amazon!)

                                 (14 days money-back guarantee – no quibbles)
Please pay attention for the link to the download page at the end of the check-out with paypal!